Harry Styles is using his time off the road to revamp his signature look.
The three-time Grammy winner unveiled a brand-new buzz cut when he and rumored girlfriend Taylor Russell attended one of U2's recent residency concerts at the Sphere in Las Vegas.
Styles' military-style 'do, captured for posterity in photos and video by TMZ, was a striking departure from the curls he sported for the duration of his 2021-2023 Love On Tour, and the shoulder-length tresses of his One Direction days.
See Harry Styles' shaved head in the below video, courtesy of TMZ.
Not surprisingly, the dramatic look has divided Styles' legions of devoted fans, some of which were quick to air their grievances on social media.
"U2 really just continues to give us things we don't need, that album that got push onto our phones and now the debuting of a bald Harry Styles," one person wrote on X, the social media platform formerly known as Twitter.
A TikTok user went even further by creating a video featuring "before" and "after" images of the pop star along with the caption: "Rest in peace beautiful curls we will never forget you."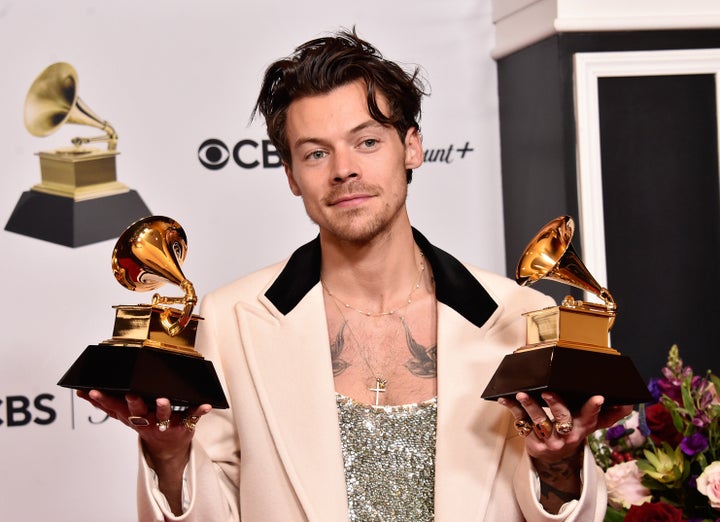 It's unclear if Styles shaved his head in preparation for a new musical project or film role, or simply because he needed a change.
And it's not the first time he's sparked outcry with a haircut. Many fans weren't sure what to think when he went for a noticeably shorter style to join the cast of the 2017 film "Dunkirk," which is set during World War II.
"We had to make the chop," he told Gentleman's Journal at the time. "I felt very naked. But it was good! It's very breezy."
Styles wrapped his acclaimed Love On Tour in July with a sold-out show in Reggio Emilia, Italy. His third album, "Harry's House," picked up two Grammy Awards in February.